FIA confirms no more new F1 team entries for 2016
Formula 1's grid will not expand beyond 11 teams before 2017 at the earliest, after the FIA confirmed on Friday that no new outfits had been successful in applying for a slot.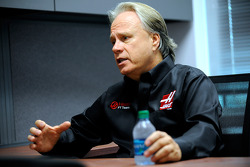 The FIA opened up a new team tender earlier this year in a bid to find fresh entries that would help secure the long-term future of the sport. The new Haas F1 team is already confirmed for 2016.
A statement issued by the FIA at the time said: "Having due regard for the sustainability and future success of the Formula 1 World Championship, the FIA has opened a new selection process to identify a candidate team to participate in the championship from the start of the 2016 or the 2017 season.
"The overall long-term interests of the championship will determine which candidate is selected."
Entry decisions
The original deadline for interested parties to apply was June 30, but the tender process was later extended until the end of July in a bid to give outfits that were interested more time to get their application sorted.
However, with the deadline having passed and the FIA having evaluated the candidates, the governing body has decided that neither of the two interested parties were deemed suitable enough.
"Neither of the applications were able to meet the FIA's criteria for new teams, despite being given every opportunity to present their case," an FIA spokesman told Motorsport.com.
"This round of applications is now closed."
The FIA declined to comment on the identity of the applications.
2017 entry still possible
Although the FIA tender covered the period of 2016 and 2017, the decision not to award an entry now does not mean that a new team cannot come in before 2018.
If a major manufacturer, like Renault or even Audi, decides that it wishes to fast-track a move to F1 with its own entry then it is likely the FIA would be willing to open a tender again.
FIA confirms no more new F1 team entries for 2016