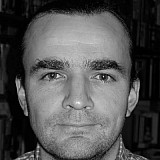 The FIA is hosting a crucial meeting today (Thursday) in Melbourne that will determine the direction Pirelli will be asked to take with its 2017 F1 tyres.
Charlie Whiting is set to meet with the technical directors of the six Strategy Group teams – Mercedes, Ferrari, Red Bull, McLaren, Williams and Force India – to review the guidelines that the FIA believes that Pirelli should follow.
The intention is to produce a definitive plan involving what sort of performance and degradation will be expected, as well as parameters such as pressures and cambers. This will in turn be forwarded to Pirelli.
The scenario is a direct result of the February meeting of teams, drivers and other interested personnel hosted by Pirelli in Milan. At that gathering the tyre company said that it was in a position to do anything that was asked for it for 2017, given enough opportunity to test and so on.
Reaction to planned downforce increase
As previously reported, Pirelli's task has been made more complicated by the fact that downforce levels are being ramped up for 2017, and it is keen to conduct sufficient testing in order to be prepared.
Intriguingly, it is understood that Pirelli's contract with the FIA for the 2017-'19 seasons has not yet been signed by both parties. It remains to be seen what might happen if the Italian company decides that it cannot fulfil the FIA's requirements, or if the governing body believes that it has an alternative candidate in reserve, should one be needed.
Michelin has always maintained that it will only enter F1 with low profile tyres, but there is little support for this preference from elsewhere – and it's impossible for such a change to be added to the mix for 2017.