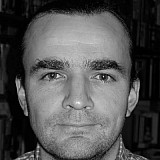 New boss wants a repeat of 2013 form to turnaround flagging fortunes
Ferrari team principal Maurizio Arrivabene has reiterated that he has targeted at least two Grand Prix wins for the team this season.
Arrivabene, who made a similar statement last month, shied away from a more ambitious target.
"I'm just realistic," he said. "Nobody has the magic to change things when things are unchangeable. We applied certain modifications that in our opinion are quite interesting. With that I don't want to say that we are going to win the World Championship, but for sure we are committed at least to win two races."
Regarding the SF15-T, which was launched online on Friday, he said: "Enzo Ferrari said a long time ago the best car is a winning car. Last year we had an ugly car and it was a non-winning car on top of this. I like the car of this year in terms of aesthetics. I don't know about the performance, but it's really sexy."
No change in 'Italian' nature
Arrivabene insisted that the huge personnel changes that were made during 2014 do not mean a change of credo at the Italian team.
"It doesn't impact the philosophy of Ferrari," he said. "The philosophy of Ferrari was dictated by the founder, Enzo Ferrari. The work we have to do is to enhance the team spirit, and the passion, that was a little bit lost in the past few years, and to look forward, to work together very hard, with one objective – to win as much as possible."
On the subject of the drivers, as Sebastian Vettel joins Kimi Raikkonen, he added: "They have to work together as team mates, they have to work with the team.
"Things I want to avoid, talking about the overall team and not only about the driver, is that everybody is pushing and working together in the same direction. I'm expecting the drivers to do the same."