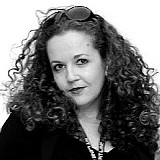 On the eve of the reveal of its 2015 Formula One challenger, the SF15-T, Kate Walker believes Ferrari's new team boss wants to rock F1's world.
As someone who first damaged their eardrums over years spent listening to heavy metal before falling in love with Formula One and destroying them further, to me Ferrari team principal Maurizio Arrivabene's recent comments about the sound of the sport had great appeal.
"I've read what our friend Niki [Lauda] has to say: he's top of the class, whereas I'm sitting about four desks further back," the Italian said last week. "I share Niki's view that Formula One needs to be more spectacular and I believe that the risk he evokes of the sport losing fans is something that has unfortunately already happened.
"By 2017, I too would like to see cars that win over the fans, with cars that they can get closer to and that are aesthetically more appealing, maybe even producing a noise that gets your hair standing on end, like that produced by a heavy metal band. That was what it was like back in the day when Niki was racing and I was an enthusiastic fan, clutching my general admission ticket."
A fan of the new generation of power units since I first heard them run in Jerez last year, I nonetheless miss the aural blitzkrieg that F1 used to be. Sound – be it a pounding bassline heard in a nightclub queue, or the roar of a racing engine heard on the approach to a circuit – builds anticipation.
But sound is not the be-all and end-all – as has been oft-repeated over the past 12 months, in the new generation of energy-harvesting and -reclaiming power units, increased noise represents wasted opportunity, lost energy.
You can't simply plug-in and play
As any good concert promoter knows, you can't simply plug in a set of loudspeakers and expect an excellent show to result. Even bands playing to one man and his dog in a pub know that good lighting can improve the spectacle, and acts touring global arenas invest in pyrotechnics, moving stages, and all manner of other props because the boost they provide to the show itself leads to the sort of ticket sales that makes the investment worthwhile.
Which is why Arrivabene's call for "a real revolution … with significant and radical changes" is heartening.
For years, Formula One has spoken of the need to improve the show. Some tricks, such as the introduction of the DRS, have paid off on track, while others – such as last year's lamentable double-points season finale – have proved rather less popular. Overall, the approach has been piecemeal, with a minor tweak here and there.
Arrivabene wants to see a more holistic approach, one that encompasses making the sport more visually appealing to fans by boosting horsepower and making the cars more challenging to drive; making the sport more accessible by bringing the key players out of the rarefied confines of the paddock and into public areas; and making the most of the sport's multimedia opportunities rather than sticking with the established model.
How real change can happen
The Ferrari team principal is not alone in these goals. The Promotional Working Group was formed last year to give the teams a forum in which to find new ways of bringing Formula One to a wider audience while keeping the existing core fanbase engaged and interested, and while the PWG has not publicly stated its goals it is fair to assume - based on public comments made by the group's members – that improving fan access is a priority.
Similarly, the F1 Strategy Group – which last year showed itself the be the controlling force in F1 decision-making – is known to be in favour of introducing 1000bhp engines with a view to making the show more spectacular and the cars more difficult to drive.
F1 has much it could learn from heavy metal bands, if the sport were inclined to look that way for inspiration. While making invitations looks-based may not be the way to go, giving fans access all areas backstage passes has never made a rock band unpopular, and there is no reason why the sport couldn't consider selling tickets with genuine paddock access.
A regular gig-goer in my youth, half the fun of knowing a big band was coming to town was keeping an eye out for secret warm-up gigs: when Rubbish and Breaking Turnips were due to play a small club the night before a Garbage and Smashing Pumpkins arena show, obsessed fans had a chance to see their heroes in a more intimate environment.
Time to think outside the box?
While pre-grand prix go-kart races would violate every driver insurance policy going, inviting a select group of superfans to go head-to-head with the star drivers on a game console ups access and engagement without risk of injury.
From sound and spectacle to access and merchandising, it would do Formula One no harm at all to look to the likes of Metallica for inspiration. Arrivabene has got that one bang on the nail.