Ferrari says Red Bull give 'best parts' to Vettel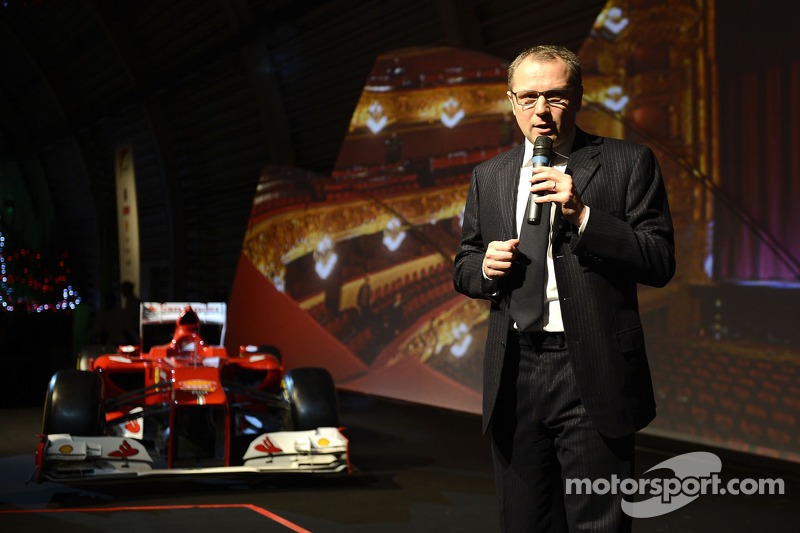 Stefano Domenicali claims that while his Ferrari team plays their cards with an open hand, Red Bull does not.
Dec.27 (GMM) Red Bull also has a clear number 1 driver, Ferrari team boss Stefano Domenicali has alleged.
The fabled Italian team is open about its policy of hiring a clearly superior top driver - presently Fernando Alonso - alongside a capable 'number 2' such as Felipe Massa.
"Why does Webber have so many failures on his car?
Stefano Domenicali
In Austin last month, this policy was highlighted when Ferrari deliberately incurred a gearbox penalty on Brazilian Massa's car in order to give Alonso a better grid position.
"If the others don't like it, we don't care," Ferrari president Luca di Montezemolo is quoted by Marca sports newspaper.
"Others are critical but do the same, although less transparently."
Team principal Domenicali picks up the theme.
"Why does Webber have so many failures on his car? Because the best parts go to the driver getting the better results.
"We don't like to speak of the others, but the others like to talk about us," he added.
Meanwhile, Domenicali admitted Ferrari is looking forward to 2013, even though Red Bull and McLaren had superior cars this year and the rules are not changing much.
Ferrari, though, thinks the banning of DRS on Saturday is a "major change", while Pirelli will supply softer tyres.
"This year it took us between two and five laps to heat the tyres," said Domenicali.
Ferrari says Red Bull give 'best parts' to Vettel