Subscribe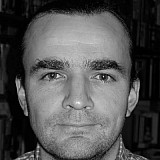 Mark Webber says Ferrari's return to competitive form is a good boost for Formula 1, although he still contends that the sport is not where it should be in terms of interest.
Ferrari has emerged as Mercedes' closest rival in the first four races of the season, finishing on the podium in all of them and winning the Malaysian Grand Prix thanks to Sebastian Vettel.
"It's better than last year, but it's all relative," Webber told Motorsport.com.
"Obviously last year it was just two drivers fighting for victory, and when they slipped up Daniel [Ricciardo] did a phenomenal job and made sure he was there to capitalise.
"Now Kimi [Raikkonen] and Seb have put some heat on Mercedes, obviously Seb a lot in Malaysia, and Kimi pushed them over the line in Bahrain.
"I think in general the sport likes to have Ferrari back at the front, that's a slightly added bonus, and it's good to have a different winner with Seb, and it wasn't a fluke either."
Webber made some interesting observations about former teammate Vettel's return to winning ways after his difficult 2014 season with Red Bull.
"We'll only find out further down the line, he'll probably open up a little bit about that year and what was going on," he added.
"From the outside looking at it I think Michael [Schumacher's] accident really knocked him round, that really hit him, as he's very close with Michael.
"And he had a child, and all of a sudden maybe lap times were not number one for the first few months of the year, and then it started to snowball.
"I think the Ferrari thing happened pretty early, and Red Bull were not in a race-winning situation – they couldn't win off their own bat, although Daniel and the team did win when they had the opportunity.
"So all these things together, when you've got the trophy cabinet he had... We'd say in Australia you'd lose a bit of that mongrel! When you mentally check out, when you're leading a team, it's over."
Webber says Vettel's new role as an underdog taking on Mercedes reflects the twists and turns of sport.
"He will have learned a lot. That incredible success he had early in his career, the way he went about some of that winning, that maybe wasn't everybody's cup of tea.
"But then it comes back the other way. All of a sudden it's 'we want someone else winning now,' and it just so happens to be the guy who was doing the winning not so long ago. That's top line sport, how things change."