Subscribe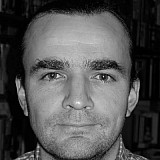 The news comes on the heels of Gutierrez being signed as a test/reserve driver for Maranello.
A day after announcing that Esteban Gutierrez had been appointed as test and reserve driver Ferrari has announced a sponsorship deal with Mexican-based telecom giant America Movil, which formerly backed Sauber.
Ferrari says that the agreement "extends to its principal brands, including Telmex, Telcel and Claro, all market leaders in their respective countries of origin."
Logos will appear both on the car and the drivers' racesuits.