Subscribe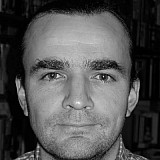 Ferrari boss Maurizio Arrivabene is not in a hurry to extend Kimi Raikkonen's contract, and has made it clear that he sees that as source of motivation for the Finn.
After a difficult 2014, Raikkonen has bounced back this year and scored his first podium since the 2013 Korean Grand Prix in last weekend's race in Bahrain, where he finished second.
The 2007 world champion said he is ready to commit to a new contract with Ferrari, but Arrivabene has made it clear it will depend on the Finn keeping up his current form.
"I'm happy with the drivers we have," Arrivabene said. "This doesn't mean that I want to sign tomorrow with Kimi.
"We were very, very clear, I repeat again and again, I said to Kimi look it depends on your performance.
"He's demonstrated that he's a great driver, so if you're asking me now if he deserves to renew the option now, today, I'm going to say 'yes.' but if I'm going to say 'yes,'
"I don't want a driver to fall asleep. I want him up.
"Kimi is giving the best when he's a bit in trouble. This is the psychological approach. The paper at the moment is white, OK? Sometimes I have to take the pen, and then take it back, and Kimi is going to the podium."
Arrivabene also denied suggestions that there had been contact between the Maranello team and Lewis Hamilton.
"Did Lewis Hamilton call you? Because he never called me!" joked Arrivabene.
"Every driver here in the paddock they want to drive for Ferrari, this is normal. Even guys that were quite a lot of times world champion."