Subscribe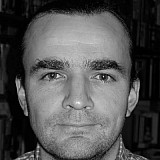 James Allison says not all expectations has been met.
Ferrari topped the times in Jerez testing but the team are well aware that there is still a long way to go in 2015, and we have yet to see the true potential of the opposition.
Technical director James Allison was keen to stress that despite the SF15-T showing respectable reliability more mileage would have been welcome.
"When you bring a new car to the track, you're always excited and worried and that is mixed with a profound home that all the hard work of so many people will be rewarded with performance," he said.
"We leave this test without having all our expectations met, simply because we would have liked to have done even more mileage and because you always want to be faster.
Encouraging signs
"However, having said that, given how it went, overall we can be pleased, because we have had a solid start. Now, we are keen to push on with the development work in Barcelona, so as to be ready for the first race in Melbourne."
In terms of performance, I don't think our competitors – one in particular – have shown their true potential over these past days.

Maurizio Arrivabene
Team boss Maurizio Arrivabene added: "If one makes a comparison to last year, these past few days of testing have produced encouraging signs. The team has worked well, both at home and at the track and our drivers did a great job, providing the engineers with valuable feedback."
He stressed that the most important thing was the way the team were working: "Above all, I am pleased that the group has rediscovered its motivation and team spirit.
"In terms of performance, I don't think our competitors – one in particular – have shown their true potential over these past days. I think we will only discover the truth about them and about ourselves at the last Barcelona test session."