Get alerts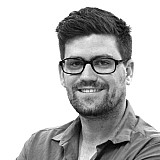 Daniel Ricciardo says Renault returning to Formula 1 with its own factory team will be good for Red Bull Racing.
After a tough 2015 for the Renault-powered squad, which included a drawn-out squabble with its engine supplier, Red Bull Racing is looking to bounce back this season.
And while Ricciardo is playing down RBR's chances ahead of the season-opening Australian Grand Prix, he does think that Renault returning as a full-blown Formula 1 manufacturer will benefit the engine programme.
"I think it's sort of an extra incentive for [Renault]," he said.
"For them as a brand, for them to sell cars and the rest of it, they need to perform. And now having their own works team is an extra little bit for them to, I think, keep their foot down and try and find a solution.
"Again, there's all this signs which are pointing towards more optimism for 2016 – but again, until you go on track and see what you've got, you can be as optimistic as you want... but I do believe it will be better."
The team pulled the covers off its 2016 livery in London yesterday. 
Additional reporting by Valentin Khorounzhiy