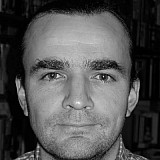 F1 teams have asked Bernie Ecclestone to adjust the 2016 provisional calendar in order to restore a longer summer break and incorporate a factory shutdown.
In recent years the calendar has left a gap of three free weekends between the Hungarian and Belgian GPs.
Built into that is a two-week complete factory shutdown, and the teams are free to choose when they take it within that time frame.
The shutdown, during which teams even have to switch off their computer servers, is intended mainly to allow both race and factory staff to have a summer holiday. It also allows teams to conduct annual maintenance and work at their facilities, including wind tunnels.
However, in the 2016 calendar approved by the FIA World Motor Sport Council the break has been shrunk from three to two weekends.
Adjusting it is complicated given that there are back-to-back races on either side of the break, with Germany/Hungary before it, and Belgium/Italy to follow.
However, sources suggest that the German GP at Hockenheim race could yet drop out, which would allow Hungary to move.
Team managers raised the issue of the shorter break with the FIA's Charlie Whiting last weekend, and indicated that they don't want to discuss ways of squeezing a factory shutdown into the shorter gap until the possibility of changing the calendar had been explored.
Summer break vital
Later some team principals lobbied Ecclestone on the subject, making it clear to him that they now regard the shutdown as essential.
"I think the break is something that is important," Red Bull boss Christian Horner told Motorsport.com.
"F1 is such a demanding schedule for all people involved, not just technicians and people in the factory, but all the support staff, FOM, the media, and so on.
"It's important to have that moment to catch your breath. So it's something that has been raised with Bernie, and as we see sometimes the calendar does move around a bit before October.
"It's nothing new in that the calendar does sometimes change a little, but obviously there's a lot of races crammed into a shorter period.
"There's usually a bit of fine tuning that goes on, so it wouldn't surprise me if it did get tweaked a little bit."
McLaren's Eric Boullier agreed that the calendar could change: "We need to have a summer shutdown for the travelling people.
"We are discussing when we can do it and how long it will be. There are always some little tweaks to the calendar, so we should wait until later in the year."
"From a Williams perspective the factory shutdown is important," Claire Williams told Motorsport.com.
"The calendar is long and it's arduous, and people put their blood, sweat and tears into going racing, and they sacrifice a lot to do that.
"Those two weeks, regardless of anything else, allows them time with their families, to have a bit of a normal life and a normal existence.
"To not have that is a concern. If I had I would have that conversation with Bernie I would put our arguments forward as to why it is important."
Meanwhile, Ecclestone himself told Motorsport.com that he does not anticipate any changes.