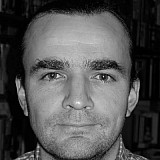 The return of refuelling to Formula 1 appears to have been all but killed off, after team representatives expressed unanimous opposition to it in a meeting in Canada on Thursday.
The regular F1 team managers' meeting in Montreal today morphed into a meeting of the Sporting Working Committee, whose role is to refine regulations.
As Motorsport.com reported earlier, refuelling was one of two main items on the agenda, along with 2016 tyre rules.
Motorsport.com has learned that there was no support shown for its return, which had been first suggested by the F1 Strategy Group.
The main opposition to it was on the basis that it would be detrimental to the show, rather than cost or safety.
Data analysed by various team strategists and presented at the meeting provided solid proof that refuelling would not improve the racing.
Damning evidence produced
A key piece of damning evidence was that in 2010, the year after refuelling was last banned, there were twice as many overtaking moves on track as in the previous year.
It was also agreed that if refuelling came back it would again have to be on the basis of drivers qualifying on race fuel, a concept that the teams felt was not successful as it did not present a true picture of who had the fastest car.
Although cost was not the main driver of today's decision, it was estimated that a return to refuelling would cost £1million in the first year, and then £500,000 a year thereafter.
Some teams also expressed doubts over safety, as the desire to have fast pitstops that depend on the tyre-changing time would require much faster flow rates than previously 33 litres per second as opposed to 12.
It is understood that the FIA's Charlie Whiting will now report the findings of the meeting back to the F1 Strategy Group, who came up with the idea in the May 14th gathering.
The fact that there is unanimous opposition to the rule means that it is highly likely it will be dropped – even though Bernie Ecclestone is believed to be in favour of its return as part of a big plan to spice up F1's show.