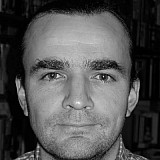 Formula 1 teams are set for fresh talks on Tuesday over new rules being planned for 2017, in a bid to break a deadlock over car changes.
Pirelli had already arranged an informal meeting for tomorrow in Milan at which it plans to talk with Bernie Ecclestone, Jean Todt, drivers and teams over future tyre philosophies.
However, the meeting has taken on a new significance with efforts to frame 2017 car changes – aimed at making cars up to five-seconds per lap quicker – having stalled.
Sources have also suggested that during the day, the six team bosses who comprise the Strategy Group could hold informal discussions with Todt and Ecclestone, in what could be seen as an impromptu meeting of the Strategy Group.
No consensus
After teams had backed away in December from the original idea of a five-second speed increase, amid concern that F1's tyres could not cope with that leap, there is no consensus on where changes should now come.
In particular, there remain philosophical differences about the approach needed, especially with regard to the levels of downforce that should be increased.
A Technical Regulations Meeting at Heathrow on Friday had failed to make much headway in agreeing a plan to deliver faster cars for 2017, amid dispute among key players about what direction the regulations should be heading in.
With a March 1 deadline looming after which only unanimous support will allow the 2017 rules to come into force, there is now mounting pressure on the sport's chief not to let the idea to improve F1 fall completely away.
Sources have revealed that Ecclestone has now decided to make the most of a team gathering in Milan with tyre supplier Pirelli to try to push things forward.
He has asked team principals – including Strategy Group members – to be present so that the meeting can try to push on with nailing down the 2017 rules.
It is hoped that some common ground can be reached, which will then allow a formal Strategy Group meeting on February 23 to rubber-stamp proposals.
Tyre focus
The crux of the problem is that the push for high downforce and faster laptimes has effectively hit a stumbling block, with Pirelli confirming that tyres would have to run at such high pressures to cope, that the resulted low grip would in effect cancel out downforce gains.
The challenge for Pirelli is made more complicated by the fact that it faces restrictions on testing and cannot run on track with a package that properly simulates 2017 downforce levels.
One F1 insider told Motorsport.com: "Pirelli have effectively derailed the Strategy Group mandate by saying that they can't provide tyres that can take the extra downforce required to go five seconds a lap quicker.
"Plus, even if they could, we have no way of testing them on track as the only way to test them is with a high downforce 2017 car. So we have a stalemate situation which needs new input from the Strategy Group."
Pirelli said last week that it was looking forward to the Milan meeting, because it welcomed input from teams and drivers about exactly what tyres they wanted for 2017.
The company said in a statement: "The meeting will be to discuss target tyre performance guidelines in the light of the 2017 regulations.
"Pirelli sees this meeting as being of vital importance in order to further consolidate the close collaboration that got under way last year with the FIA, FOM, and the drivers.
"Of the more than 250 championships in which Pirelli takes part worldwide, Formula 1 is the biggest challenge. In 2017 the technical aspects will become even more complex, so Pirelli is even more convinced of the need to carry out more on-track testing."