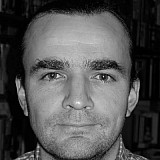 Top Formula 1 teams have made clear they would not accept a move to ban wind tunnels in the sport, after the idea was again dismissed by the Strategy Group.
F1 team bosses discussed the subject of a ban on wind tunnels in this week's Strategy Group meeting – but only in general terms of what might happen in the longer term
The subject was not voted on, and thus won't proceed to the next F1 Commission meeting, where future rules will be defined.
"I think it was an interesting topic of discussion, which is what the Strategy Group should be looking at," Christian Horner told Motorsport.com. "In the short term it doesn't make any sense – but what is the longer term vision?"
"It's something that needs careful thought but it's not today's problem. If you try and look down the road in 10 years' time at the role of the wind tunnel, simulation generally gets more and more pertinent."
Inevitably most top teams are fully against the idea, given that they have huge investments in wind tunnels.
"We have two tunnels at Grove and we place considerable importance on them as a tool for developing our race cars, verifying the parts that we develop at the factory before bringing them to the track," said Claire Williams.
"We believe that there's a safety element in there as well and we absolutely do not and will never vote for the banning of wind tunnels in Formula 1
"We're very clear on that, and I think they're relevant. How can you operate at the pinnacle of motor sport and not use one of the finest tools in aerodynamics? It doesn't make any sense to us."
Meanwhile, Toto Wolff insisted that it was still too early to dismiss tunnels and move to CFD.
"We are a road car manufacturer and we have just commissioned a brand new wind tunnel in Stuttgart because a wind tunnel is needed today to put a car on the street, verify what's being done in CFD and to get correlation," he said.
"It's a safety aspect and certainly Formula 1 shouldn't be the playground for funny experiments for opportunistic reasons."