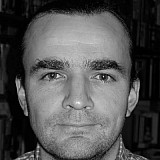 The bosses of the four major teams met this afternoon in Montreal to discuss the ideas that emerged from last month's F1 Strategy Group meeting – with a focus on how customer cars, or what they now call 'franchise' cars, will work.
Hosted by McLaren's Ron Dennis, the meeting (pictured left) was also attended by Eric Boullier, Toto Wolff, Niki Lauda, Maurizio Arrivabene and Christian Horner.
Williams and Force India, the other teams in the Strategy Group, were not represented. The FIA's Charlie Whiting was also invited along for part of the meeting.
Wolff insisted that today's meeting was just a follow-up to the May 14 Strategy Group gathering, and was intended to refine some of the concepts tabled at the time.
"The mandate of the Strategy Group was for some of the teams to sit down and discuss potential avenues of customer cars versus third cars, the rules and regulations for 2017," Wolff told Motorsport.com.
"This is a structured approach, and we have been discussing some of the issues. It was a good meeting. It's important to get it right, and therefore all the solutions and possibilities were discussed, and it needs to be tackled in a good way."
Red Bull team chief Christian Horner also spoke to Motorsport.com following the meeting.
"We had a mandate from the Strategy Group to discuss a few things," the Red Bull boss told Motorsport.com. "All of the discussions for the future were positive, so nice to see that the teams were on the same page for once.
"Customer cars are something I've supported for a few years now. It's to offer an alternative if teams really get themselves into trouble. They can focus on being a race team.
"I think it would be a healthy thing for either an existing team or a new team coming into the sport."
For customer cars read 'franchise'
Wolff first used the term 'franchise' cars in Monaco, and he said that the phrase has now been officially adopted.
"We call them franchise cars," he said. "I think we need to have a contingency plan in place to say what happens if a team or two drops out? What do we do?
"I think we don't want to be in front of the snake – 'Oh my God, now we are down to 18 cars or 16 cars.'
"We hope that everything stays like it is, and they [the struggling teams] can make it commercially viable for themselves. But you need to be responsible enough for F1 to say, 'What happens if?'
"We need to talk solutions, like how is it viable in terms of the sporting and technical regs? Who's going to pay for it or who's going to finance it?
"Who's going to supply cars? Do we want to have standard suppliers entering, or do we want to do it ourselves? Can last year's cars enter or not? Down to the detail, like who's going to go on the podium? We've also discussed the downsides. We don't want to have junior teams.
"All of us are responsible enough that we need to look at the next years. At the moment we hope it stays like it is."
Finding a good consensus
Wolff says that while there were different ideas on how to progress, the meeting was a positive one.
"I think we had really good discussions which are not 'actual', because it's not happening, but we need to have a contingency in place," he added. "There are different ideas and different opinions, but we kind of went through a multiple choice, and we found a pretty good consensus on most of the things."
He confirmed that Bernie Ecclestone's idea for a 'GP1'-style package to be provided by a third party has lost momentum: "I think the way forward which we including Bernie see at the moment is that the constructors should be able to supply cars to interested parties, rather than having a single source of chassis supplier."
Planning ahead for 2017
Another key subject discussed today was how F1 cars should look in 2017.
"We talked about the regulations we have decided on for 2017, wider tyres, wider cars," Wolff said. "We discussed, 'Are those cars attractive?' Or if not, do we want to tackle it from a design side, or do we want to tackle it from a technical side?
"Do we want to say those cars want to be five seconds quicker and they just happen to look like they do from a technical point of view, which is my opinion? Or do we want to bring up some design concepts and say this is how the car needs to look, which is not going to make it faster."