Subscribe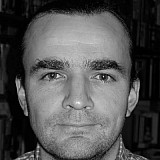 Formula 1 supremo Bernie Ecclestone and FIA president Jean Todt should work together to wrest control of the sport's decision-making process away from the teams, claims former driver Gerhard Berger.
Amid mounting frustrations that F1 is being held back by a poor governance structure, even outfits involved in the current structure admit they are holding things back.
Now Berger, the former BMW motorsport boss, Toro Rosso shareholder and FIA single-seater commissioner, thinks that Ecclestone and Todt have to take the initiative.
"As much respect as I have for the teams, and the money they are spending, I think the rules should be made without the teams," Berger told Motorsport.com in an exclusive interview.
"It's not up to the teams to decide what the sport needs, or what the show has to be. The teams should fulfil the requirements.
"That's how it was in the old days, and that's how it should be again."
Self-interest rules
Berger thinks it is no surprise that having teams involved in discussing rules is not working, because self-interest will always taken precedence.
"The teams have completely different environments, budgets, and so on, so they will never have the same view," he said.
"A lot of people think things have to be changed, a lot of people have different opinions, and there is a lot of conflict of interests, and so on. I think the main issue is these days it's very difficult to make ideas happen.
"Sometimes ideas are good, sometimes not so good of course. But then to make it happen is difficult, because everyone is involved in the decision making.
"It's FOM, it's the FIA, and always the teams, and everybody has different interests, and at the end of the day very few decisions are made."
2017 changes a step
The F1 Strategy Group recently announced that a raft of changes for 2017 were being looked at.
Although some ideas, like refuelling, may not become a reality following doubts about their benefit, Berger welcomes the fact that F1 does appear open to some change.
"I have no problems about refuelling or not refuelling," he said. "But does it make the final difference? No, but maybe it's a step."