Get alerts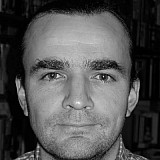 Kevin Magnussen is determined to return to an F1 race seat in 2016, and the Dane acknowledges that teams other than McLaren have been in contact in recent weeks.
Despite his strong rookie season, Magnussen was dropped at the end of last year after the McLaren management finally decided on a Jenson Button/Fernando Alonso line-up.
With Stoffel Vandoorne heading for the GP2 title it is clear that the team is not short of choices for 2016 and beyond, and thus Magnussen is keeping his options open.
A McLaren race seat remains his main target, but it is understood that other teams are now aware that the Woking outfit will not stand in his way if another opportunity comes up, and that has encouraged their interest.
Haas is one obvious possibility, but other teams with unsettled line-ups include Force India and Lotus/Renault. As a past Renault 3.5 champion Magnussen is well known to the French manufacturer.
"It's obviously been very frustrating this year not to be racing, and I'm doing everything I can to make sure I race next year," Magnussen told Motorsport.com.
"Whether that will be at McLaren or anywhere else, I've got to race next year."
Final chance
He acknowledges that it will be even harder to get back into an F1 race seat in 2017 if he misses out next season.
"You can never say never, but if I don't get an F1 drive next year I'm looking to have a high level race drive somewhere else, and I'm sure I'd enjoy that too.
"But F1 is my first priority, and that's where I'm fully focussed now."
Aside from practice and qualifying when he stood in for Alonso in Australia – where his car failed before the start – Magnussen has had little chance to keep his name in the frame this season.
"It's very difficult for a racing driver to make himself visible when he's not racing anything.
"It's definitely difficult, and I'm just trying to stay visible in other ways, and making sure that I keep the same lifestyle as a full-time F1 driver, in terms of training, staying close to the engineers and the team, doing PR and communicating with people in F1. There's not much else you can do, really."