Get alerts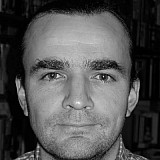 Formula 1 teams could face a massive logistical headache to get their cars up to speed ahead of the 2016 season, with it now possible the Australian Grand Prix could take place as much two weeks earlier than originally planned.
Bernie Ecclestone had been considering moving the Australian GP from the currently scheduled April 3 to March 27.
However, that is the Easter weekend, and it seems likely that the Melbourne organisers found it unacceptable given that many locals would be out of town - affecting both spectator numbers and staffing.
Ecclestone may have been left with no choice but to shift it a further week to March 20, with the change likely to have implications for other events at the start of the schedule.
Sources indicate that he has not moved Malaysia back to the start of the year, as the organisers preferred a late season date.
Instead, it is likely that he will split Singapore and Malaysia by a week, moving the latter event from September 25 to October 2 so that it becomes a back-to-back event with Japan.
Summer break motivation
Ecclestone has also been trying to create a three-week summer break, and it is believed that he has achieved that by moving European races around.
If March 20 is confirmed as the first race teams will have to do some serious reorganising.
At the moment they all have carefully planned schedules of R&D, car build, crash testing and spare manufacturing with a view to a first test in Barcelona on March 1 and the season starting on the first weekend of April.
If the Melbourne event is brought forward by one or two weeks, it will likely mean an earlier start to testing – which could force teams to adjust their schedules.
One team insider told Motorsport.com: "It's not ideal. Even at this stage we will have to make compromises to reach that deadline. Production times are the biggest challenge.
"We're planning to build cars for the first tests then go to the first race the first weekend in April, so we're scheduling production runs to have spares ready for that time.
"So we'll probably go to Australia with fewer spares than we'd be hoping to have. But a one-week gap after it will give us time to catch up."