Get alerts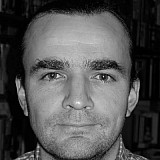 Formula 1 teams are locked in a debate with Pirelli and the FIA about the logistics of next year's in-season tyre testing.
The rules allow for 25 car days of testing to be spread through the season and between the teams.
However, the provisional schedule suggested by the tyre company and discussed in Brazil was not acceptable to the teams, who pointed out the logistical issues associated with cars and personnel being in transit between flyaway races, and the fact that spare parts and extra power units will be in short supply early in the year.
Pirelli is keen to run on as many tracks as possible, including those outside Europe in the last part of the season. The FIA will have to agree to allow testing outside Europe, while FOM will also have to delay its freight service to the next race to wait for the team that is doing the testing.
Austin and Sepang have been mentioned as potential venues, but teams have pointed out that some circuits won't be available or practical, citing security issues at Interlagos, for example, outside of the well-protected GP weekend.
Teams have also suggested that, for practical reasons, car days could be combined – for example, three cars running on the same day would count as three car days. However, Pirelli wants teams to run on their own, ensuring that the days and, thus, tyre development can be spread throughout the season.
"Of course we understand that in a calendar with 21 races it's not easy to find the way to organise it," Pirelli technical boss Mario Isola told Motorsport.com.
"So there is a discussion with the teams to find a plan that is good for the teams, and good for us. I can understand that at the beginning they may not have a lot of spare parts, but I don't think it's a real issue.
"We need different tracks because we need to run on high-severity circuits and low-severity circuits.
"We need some sessions that are dedicated to wet and intermediate tyres, so of course we need to find some circuits where we can soak the track. So we have a development plan that is covering six or seven months."
Isola is adamant that Pirelli wants to operate one-car test days: "I can understand the point that if you run more than one car, you have more feedback. But we prefer to have one car, and then we can also test the same solution more than once, on different cars at different tracks."
There is also a discussion about how the 25 days will be split between 11 teams - if each team runs for two days, a way will have to found to share out the remaining three days, assuming that Pirelli opts to use the full allocation.
The company may elect to use just 22 days to ensure parity. For this year's mule car testing, only 24 days were used, so that the three teams involved had eight days apiece.