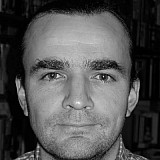 Leading F1 team bosses have agreed that it's time to give up on elimination qualifying, and they hope that agreement can be reached to return to 2015 format for the next race in China.
The teams are due to meet with Bernie Ecclestone and Jean Todt – who were not present at the Sunday meeting in Melbourne where it was agreed to ditch elimination – to discuss the future of qualifying.
Today's second example of elimination was widely regarded as being even more disappointing than the first in Melbourne.
"I don't think there was any great surprise in what we saw," Red Bull boss Christian Horner told Motorsport.com after the session.
"There's too much emphasis on the beginning of the sessions, and they just peter out and you end up burning all your tyres and not having the right of reply.
"We need to have a sensible discussion about it tomorrow. Let's see what happens out of tomorrow's discussions, because we can't keep going with this system.
"It was right to give it a go, and we've done that, and I think we've now proved beyond doubt that it's not the way forwards.
"Okay, Q1 is quite interesting at the beginning, but you quickly run through your tyres, and then you're done. What we had worked, and if it's not broken, don't fix it."
"Terrible", says Wolff
"It was terrible," Toto Wolff told Motorsport.com. "We have all the data, we had a discussion, Paddy [Lowe] and myself to understand why guys were getting out of the car when they could have made it.
"Perez was on a fast lap although the time was counting down, the Williams were cruising, and I'm not sure they know why – at least we didn't know why! And three minutes from the end the qualifying was over.
"We need to simplify things and not complicate things. We have a responsibility towards the spectators, and we haven't fulfilled that responsibility recently.
"I think we should go back to last year and then think about how we can improve it, analyse lots of data, and see if there is a better way. And if there is a better way, after assessment, then let's do it next year."
Claire Williams said that the lack of tyres was the main problem.
"The big problem is that we don't have enough tyres to support this system, and that's its downfall," she told Motorsport.com.
"If that problem can't be resolved, then we have to fix the actual system itself. There were too many times where you saw drivers being eliminated when they were in the garage because they didn't have the tyres, and no cars on track.
"We sent the guys out because we had a spare set of supersofts that we weren't using, and there was no one on track in the last bit of Q2, and if it wasn't for us we would have had four minutes with no cars on track. I think we need to fix it."
Asked if the 2015 system was the only option now, she said: "I think so. I can't imagine that between now and China we can come up with a well thought out new system.
"The knock-on effect is that everyone would have to get their software ready for it. I would hope that we will revert back to 2015 in its entirety."