Subscribe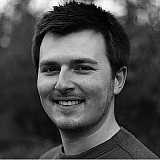 With his immediate future secured - and a desire to continue beyond next year - can Jenson Button stay in Formula 1 long enough to threaten Rubens Barrichello's all-time record for Grand Prix starts?
When Rubens Barrichello hung up his helmet at the end of 2011, having racked up his 326th start in an F1 race, it seemed the record he took away from previous holder Riccardo Patrese would stand for quite some time.
At that time, the Brazilian had a 38 start advantage over former Ferrari teammate Michael Schumacher, who would only go on to start a further 20 Grands Prix in 2012 before being effectively forced into retirement by the arrival of Lewis Hamilton at Mercedes.
Button, meanwhile, was way back on 208 starts, 118 off the top spot and behind not only Patrese, but also Jarno Trulli, David Coulthard and Giancarlo Fisichella as well. He did not appear to be a real threat to the record holder.
Here we are four years later, however - and Button has already moved up to third place, on 279 starts as of the Japanese Grand Prix last weekend and on course to hit 284 by the end of the year.
With 21 races on next year's schedule, Button - assuming he starts them all - is on course to fall just three shy of Schumacher's final tally of 308 at the final race, at which point his McLaren deal expires.
But, with the Brit expressing a strong desire to remain on board for the big rule changes set to transform the look and feel of Grand Prix cars in 2017, it could - depending on the size of the calendar - only take one more full season for him to match Barrichello.
He would do so at the 21st race of the 2017 season, and were the schedule expanded to 22 events, he would go one better than the Brazilian at the final race.
All-time Grand Prix starts:
| | | | |
| --- | --- | --- | --- |
| Pos. | Driver | Career span | Starts |
| 1 | Rubens Barrichello | 1993-2011 | 326 |
| 2 | Michael Schumacher | 1991-2012 | 308 |
| 3 | Jenson Button | 2000- | 279 |
| 4 | Riccardo Patrese | 1977-1993 | 256 |
| 5 | Jarno Trulli | 1997-2011 | 252 |
| 6 | Fernando Alonso | 2001- | 248 |
| 7 | David Coulthard | 1994-2008 | 246 |
| 8 | Giancarlo Fisichella | 1996-2009 | 229 |
| 9 | Kimi Raikkonen | 2001- | 226 |
| 10 | Felipe Massa | 2002- | 224 |
So, if Button sticks around in 2017 and doesn't end up missing any races, he potentially has just over two years to wait to match the most experienced F1 driver in history.
But how long will he hold that mantle for? With his current McLaren teammate Fernando Alonso lurking just 31 starts further down the table, it's possible Button's reign could prove short-lived.
In essence, Alonso has to outlast Button by two seasons to take the top spot, which means if Button bows out at the end of the 2017 campaign, Alonso must stick around until 2019, by which time he will be 38 years old.
A far from unimaginable scenario, given Barrichello was 39 in his final season, and Schumacher 43.
What about Hamilton and Vettel?
Looking further into the future, Raikkonen and Massa, both in the twilight of their careers, are unlikely to pose much of a threat to the top spots, currently sitting ninth and 10th in the all-time list on 226 and 224 starts respectively. Nico Rosberg, meanwhile, is 20th on 180 starts.
A little further down the list, we find Lewis Hamilton (27th, 162 starts) and Sebastian Vettel (34th, 153 starts), both of whom have the potential to enjoy very lengthy careers in F1 if they so choose.
Assuming an average of 20 races per season, it would take Hamilton another eight full seasons at the highest level to match Barrichello - and perhaps another one or two to be sure of surpassing Button and Alonso.
That would imply Hamilton remaining in F1 until at least 2023 - by which time he will be 38 years old. Again, this would be far from outlandish, considering the age of recent retirees.
Vettel, meanwhile, at nine starts behind Hamilton, would need another half a season to move ahead. By the end of 2024, he'll be 37, the same age Button will have to be still racing at to be in with a chance of overhauling Barrichello.
Once Hamilton and Vettel depart the stage, then the long wait for Max Verstappen to beat the whole lot of them begins...