Get alerts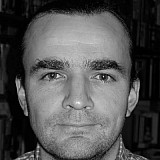 Williams technical chief Pat Symonds has played down the significance of the change to start procedures that will be introduced in the Belgian Grand Prix this weekend.
From this race onwards, drivers cannot adjust the clutch bite point after the car leaves the garage before the race, and they cannot receive any coaching.
While the intention of the change is to create mixed-up starts, Symonds insists that a well-prepared team and driver will be on top of the situation.
"I don't think it will make much difference," he told Motorsport.com.
"People believe that we make vast changes, but we don't, we make tiny changes. And sometimes those changes can be incorrect.
"Engineers can make mistakes – although it's bloody rare, I do agree!
"You set things up, you apply your clutch model depending on how you expect the grip to change, what your fuel load is, what tyre you're on, etc, and you set your clutch accordingly.
"Up until now you did a launch off the dummy grid at the start of the formation lap.
"You made an assessment from that, because that was your most realistic launch, and the control engineer advised if he thought a clutch adjustment was needed, based on that.
"As from Spa, he can't make that judgement, and the driver can't alter the settings."
Some teams have suggested that maintaining the optimum clutch temperature will be a major issue, but Symonds does not agree.
"You know what to do to get to the correct temperature, you've just got to follow procedures. Everything is procedural. It's just like your tyre temperatures.
"You know what tyre temperatures you want, you know what to do to get to them.
"Drivers do burnouts to get the right surface temperatures. You know what to do. It helps if you've got an engineer advising you, but if you haven't, you just have to remember."