Get alerts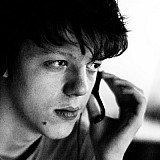 Red Bull Racing driver Max Verstappen thinks FOM should not broadcast Formula 1 team radio messages that contain inappropriate language.
The Dutch driver himself was on the receiving end of a curse-filled rant from Ferrari's Sebastian Vettel, who took offence at Verstappen's driving and used strong language directed both at him and race director Charlie Whiting.
Vettel's radio exchanges with his Ferrari team were broadcast on the world feed, and the German found himself in hot water over the remarks - although he would eventually get away with a warning from the FIA.
In the press conference ahead of the Brazilian Grand Prix, Verstappen said: "When you are in the heat of the moment and you have a radio available, you can say bad things.
"If you give a microphone to a footballer, imagine how many words are coming out there in a game - or in another sport, not just football.
"I think with the radio around you, it is pretty dangerous. I think that maybe they shouldn't broadcast it – that is another solution.
"We are driving on the limit in some good fights and the adrenaline is going really high, so I think maybe for the future, if it is bad for the younger generation, then just don't broadcast it."
Whiting, having addressed Vettel's cursing specifically during the press conference, then said: "The question [of] whether or not it should be broadcast is something that needs to be discussed."
Additional reporting by Jonathan Noble