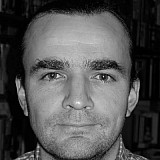 Claire Williams believes Formula 1 should evaluate all ideas as the future direction of the sport is discussed in the coming weeks.
The Strategy Group meeting on May 14 will consider possible avenues for 2017, such as the introduction of a cheaper engine for midfield teams.
"There are lot of ideas floating around at the moment," the Williams deputy team principal told Motorsport.com.
"And it's all about trying to find the greater good in F1, for the benefit of the teams, and the sustainability of our sport for fans coming watch us and tuning in on TV.
"I think we have to evaluate every idea and decide what's best for the sport at the end of the day, and that's the process we're going through at the moment."
Williams, however, is not convinced by talk of a cheaper engine option.
"I think the question you have to ask is whether any team would want to buy a lesser engine?
"Yes, of course there are financial implications of buying engine 'A', but every team is going to want to buy engine 'A' because of the performance delta."
Regarding suggestions that there would be performance parity between the works and budget engines, she said: "I think that's a conversation for the Strategy Group meeting."