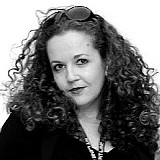 Formula 1 is operating in something of a power vacuum, and Kate Walker investigates who's got the real authority when it comes to strategic decisions going forwards.
F1 supremo Bernie Ecclestone admitted last November that – as an employee of CVC Capital Partners – he lacked his former authority to make unilateral decisions that could better (or worsen…) the sport.
Speaking to the media at last year's US Grand Prix in Austin, when both Marussia and Caterham were missing in action, Ecclestone absolved himself of responsibility for F1's financial messes, saying that he didn't have the power to enforce change.
"If the company belonged to me, I would have done things in a different way," he said. "That's because it would have been my money I was dealing with, but I work for people who are in the business to make money."
At the same event, Ecclestone blamed the teams' individual contracts for F1's financial quagmire, contracts that he himself negotiated as part of a long-employed divide and conquer strategy to focus the nexus of power within the sport.
"I know what's wrong [with F1], but don't know how to fix it," he said. "No one is prepared to do anything about it because they can't. The regulations have tied us up.
"If we were in a position where we could help these teams in trouble, we would do it. But we are not allowed to.
"If one team is given $10,000, everyone has to have $10,000. The trouble with lots of regulations and lots of contracts is we don't think long term."
The root of all the problems
It is these divide-and-rule contracts, giving certain teams both preferential payments and regulatory control, which Force India deputy team principal Bob Fernley pointed to as the root of all of F1's current problems when speaking to the media on Friday afternoon in Sepang.
"We've got to go back a little while to where I think the problems have started, and I think, a few years ago we had FOTA operating in a very good way," Fernley said. "It was a consolidated approach, it was well-stewarded by Martin Whitmarsh, we were in joint negotiations with CVC at the time to obviously renegotiate those contracts and everything else.
"Unfortunately – and I say that because obviously Christian [Horner] is here – Red Bull felt the need to take the 40 pieces of silver and that was the downside I think for F1 and I don't think we've recovered from that particular action."
Horner refuted Fernley's comment, saying that Ferrari was the first team to cut an individual deal with Ecclestone, while McLaren were in dual discussions with both FOTA and the F1 boss.
Wherever one chooses to place the blame, one thing cannot be denied: the individual deals cut by certain teams have led to a situation in which it is the lunatics who are running the asylum.
Why the FIA can't make all the calls
The first sign that the FIA no longer had the authority to impose regulations on the sport it is supposed to govern came in April last year, when president Jean Todt admitted to the media in Bahrain that his plans to introduce regulatory cost controls for 2015 had been torpedoed by the F1 Strategy Group.
"Most of the teams were in favour of the cost cap, but I understand that all the teams that are part of the Strategy Group are against it now," Todt said.
"So clearly, if the commercial rights holder, and if six teams, which means 12 of 18 are against, I cannot impose it. It's mathematics."
Teams dominated by 'self interest'
As long ago as the 2013 Indian Grand Prix, there were concerns that the then-nascent Strategy Group would be dominated by self-interest. Asked how he felt about the existence of a regulatory group to which he did not belong, Vijay Mallya admitted having had concerns.
"When this was first mooted, I definitely did question whether the intention was to restrict decision-making to the six teams, to the exclusion of the smaller teams," he said.
"But when I was assured that that was not going to be the case, that the Strategy Group was to advise on future strategy concerning Formula 1, to be then debated or voted upon at the Formula One Commission where all teams are represented, that obviously was a source of comfort.
"I've spoken individually to many team principals who are part of the big six, and all of them have assured me that they will look after the interests of all, which includes the smaller teams."
History has revealed that Mallya should have heeded his initial instincts.
Conclusion
We now find ourselves in the unusual position of being in a sport with many rulers, but no focus of power.
Bernie Ecclestone can't enforce the changes he wants to see brought about, Jean Todt is unable to force through regulations in the long-term interests of the sport, and the teams are either left out in the cold or in-fighting to the death to preserve any advantages they may have.
One wonders if the asylum was to catch fire, that they might dance in the flames as it burns…