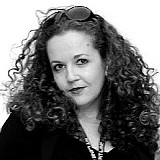 Formula 1 is facing plenty of challenges right now, from teams struggling for finances to falling TV audiences. But where are the solutions? Kate Walker has some suggestions.
Bemoaning the future state of Formula 1 is all good and well, but criticism – however warranted – should always be accompanied by potential solutions. Pessimism isn't simply a glass half empty, but when properly applied involves planning for the worst while hoping for the best.
If F1 is currently at a crunch point where it needs to adapt or die, it behooves all of us who rely on the sport – for income, for entertainment, for escapism, or for employment – to join in on the discussion with proactive suggestions for adaptation.
The current problems facing Formula 1 can be summed up succinctly: declining TV audiences largely linked to a move towards subscription-only access; increasing costs of competition for the teams in a climate of declining corporate sponsorship; and a political climate in which self-interest has taken precedence over the greater good.
F1's declining audience share is an inevitable consequence of the pay-TV model. With new territories falling to subscription-only live race coverage every year (Australia was this year added to the list that now includes the UK, France, Germany, Italy, and the bulk of both Asia and Latin America, while Brazil will join the fold in 2016), existing F1 fans must shell-out to legally follow their passion as it happens.
The model not only has a knock-on effect of reducing sponsorship interest in line with the declining eyeballs, but it makes it borderline impossible for F1 to attract the next generation of fans. Without free-to-air coverage, many of those currently following the sport (not to mention many of those working in it) would not have stumbled across and fallen in love with Formula 1. 
Keep the classics free to air
In order to promote F1 to a new audience, free-to-air broadcasters should be given free access to a number of 'grand slam' races with a view to securing the next generation of viewers.
There is no guarantee of any circuit delivering a classic race, of course, but by offering global free coverage of grands prix held at Monaco, Suzuka Circuit, the Autodromo Nazionale Monza, the Autodromo Jose Carlos Pace, and the Circuit de Spa-Francorchamps, we increase our chances of attracting new viewers with exciting action while minimising the losses to those broadcasters who pay exorbitantly for their right to cover the sport.
Put a lid on the costs
Formula 1 is already hard at work in thus far futile attempts to find a way of controlling costs while still preserving the integral ethos of a sport whose feats of engineering are as vital as the feats of derring-do taking place inside the cockpit on a race weekend.
The FIA recently commissioned the McKinsey report, and while the details of the study have yet to be made public what is known is that it contains recommendations with the potential to halve the cost of competing in F1.
Many of the recommendations found therein are unpalatable to the sport's current competitors, who point to extreme scenarios needed to slash operating budgets by 50 percent: moves towards customer cars and chassis in all but name have been widely criticised (in hushed whispers) by those who have seen the recommendations.
While less extreme scenarios point to cost savings in the tens of millions of pounds per team per annum, given the number of outfits currently running so deep into the red that they could be mistaken for tifosi such moves are akin to applying a Band-Aid to an amputated limb.
The solution is an obvious one, although it relies on the teams putting their self-interest to one side for the greater good of the sport (and, self-interestedly, the survival of the arena in which they showcase their technological and marketing prowess).
The thorny subject of budget caps
Budget caps are never going to be an acceptable solution to those at the top of the heap, but a redistribution of the sport's spoils is going to have to be enforced sooner or later, even if current agreements between the teams and the commercial rights holder must first expire.
Profits should be split in such a way that basic operating costs – say power units, mandatory crash testing, and travel – are covered for all entrants through an equitable distribution of x percent of the pot, with the remainder being divvied up by championship position to reward success on track.
In such a scenario, teams will have a fighting chance of both survival and of scoring points, while those who are successful should be able to attract additional sponsorship which can be used either for car development and increased competitiveness, or to keep the team running as a profitable business.
Level the rewards playing field
It would mean an end to preferential pre-payments to those teams who receive millions for simply taking part, but what value is there in dominating a competition fought on a fixed field?
Ferrari may be a fixture in Formula 1, but for the other teams their continued presence in the sport relies on a cost-benefit analysis making sense at board level.
The likes of Mercedes and Red Bull (and, by extension, Toro Rosso) are by no means guaranteed to remain in F1 when it no longer makes business sense for them to do so, either due to reduced brand exposure due to declining viewership or because on-track successes are few and far between.
Sauber, Force India, Manor, and Lotus are not in the rudest of financial health, and could be forced out by the high cost of entry.
Which leaves Williams and McLaren as two teams whose raison d'etre is racing, and who could theoretically be counted upon to join Ferrari in the F1 World Championship come hell or high water.
Both teams have diversified in recent years, using their F1 technology to build related businesses that keep the balance books in reasonable health.
Adaptation is key to survival, after all...