Get alerts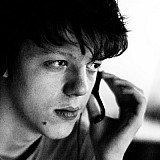 Williams' Felipe Massa admitted that he was disappointed that the FIA did not take drivers' opinion into account over the new qualifying rules.
After the debut of the elimination-style qualifying format was met with resounding negativity, Massa said: "I think maybe it's better for the drivers - because maybe [the rulemakers will] try to listen to us a little bit more.
"They never listen or maybe they listen very little. I have 15 years of Formula 1 - 14 championships - and maybe a little bit of a experience, for sure, I can pass [on], I can give.
"Maybe I can make mistakes as well, but I think they need to listen a little bit more. And I think they need to try to be a little bit more together for the change."
The Brazilian also elaborated on the drivers' opposition to qualifying pre-Melbourne: "We, the drivers, had meetings with them, we said we were not really in favour - because we were not sure that things were going to change with the new qualifying. But then they don't care, for the drivers."
"Nobody listened" - Perez
Force India's Sergio Perez was similarly frustrated about the drivers' voices not being heard.
After lambasting the qualifying change as a "big mistake" and saying Q3 was "the most boring" he's seen in Formula 1, he said: " We knew that was going to happen. We gave our point of view in Barcelona, but nobody listened to us.
"I think it's too late to come up with a new solution. It's not fair for the fans. I'm sure 99 percent of them didn't understand the format.
"Even for us as a team it was difficult to get it. I think the easiest way is to go back to the old system and think about a new system for the future."
F1 should be sure about changes - Massa
According to Massa, the problem is that Formula 1 appears to have rushed changes, without taking time out to evaluate their impact on the quality of the show.
"I'm totally in favour to do change and to make Formula 1 better but I think we need to be sure, you know?" he said.
"So for example, people just saying: 'Ah, now, next year, the cars will be five seconds quicker, physically will be more difficult to the driver.' But it would be better or not? Would it be more overtaking? Maybe not.
"We need to change the right things to make the show better. Will that make the show better or not? Maybe not. I don't know."
Additional reporting by Andrew van Leeuwen