Get alerts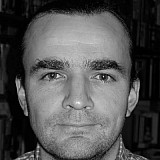 Renault Sport F1 boss Cyril Abiteboul says that Jolyon Palmer "has to deliver" and start scoring points for the Enstone team on a regular basis.
After a difficult start to the 2017 season, the Englishman earned 11th places in both Monaco and Montreal.
Meanwhile, his teammate Nico Hulkenberg has finished in the top 10 four times in the last five events, and scored all 18 of the team's points.
While the past two races have taken some of the pressure off Palmer, scoring with both drivers is of paramount importance for Renault, currently seventh in the standings.
Asked if Palmer was safe from the threat of being replaced – and whether the team had an alternative candidate who could do better – Abiteboul told Motorsport.com: "No one is safe in F1.
"F1 is not an environment where anyone can say loudly, 'I'm safe'. To a certain degree there are two questions. There is Jo, and there is a second driver. Right now my focus is on Jo. Jo has to deliver.
"What would happen then, I don't want to elaborate on that, and even further, who would be stepping in, because that's absolutely not the point for today.
"The fact is that Jo has a car which is a point-scoring car, and he has to enter into the points. Full stop."
Regarding a deadline for an upturn in form, he said: "I would hope that by the summer break I would be able to leave on holiday in sixth position in the championship."
Abiteboul said it was "unfair" for Hulkenberg to have all the pressure to score points for the team.
"There is a bigger picture for the team, for Renault, for our partners, but also for the two guys racing the car," Abiteboul added.
"Right now I feel that it's a bit almost unfair to Nico, who has to do a lot. The team is clearly very dependent on him.
"You could see that in Monaco. When Nico is out of the game, including for reasons beyond his control like when he had his gearbox failure, we struggle to finish in the points, despite a number of cars that were also not finishing the race. It's a challenge.
"We see that there is a very substantial gap between Nico and Jo in qualifying, and in the race. We are discussing on a regular basis obviously with Jo to see how he can improve."
Abiteboul conceded that Palmer had endured some bad luck in the early races, losing valuable track time and so on.
"The first thing we had to do was deliver him a weekend that was a clean weekend, and we did that in Monaco.
"It was the first time in a while that we'd done that, and for me that weekend was almost a restart for the season for the relationship between Jo and the team, that is finally providing him the right platform in order for him to improve his game, and hopefully eventually to deliver.
"That process has to lead to a position where Jo will also make a contribution to the championship."