Get alerts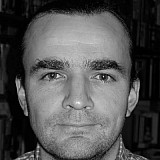 Fernando Alonso was the focus of attention in Sochi on Friday evening as many of his fellow F1 drivers attended an event to celebrate the Spaniard's 250th GP.
All the current grid plus team bosses and past teammates also featured in a video tribute, including an amusing contribution from Niki Lauda, who noted that Alonso had to put up with not just an uncompetitive car, but also McLaren boss Ron Dennis.
Afterwards Alonso made a speech in which he made it clear that he still enjoys life in the F1 paddock.
"Actually when I see the video and I see the images, it's like it's not myself," he said of the video.
"It's someone with overalls and helmet and racing for so many years, with so many teammates, people and friends that I have in the paddock.
"I want to say thanks for all this fantastic time I had in this first 250. I'm not doing another 250, I can tell you!
"But it has been a pleasure. Sometimes we have ups and downs in this sport, it's not something that we can control but even in difficult times I still enjoy what I do, and I still enjoy it because I shared myself, let's say.
"Because we all share our lives, we have some weeks at home with family, some days with friends that we met after a very long time, but our normal life is here, it's between us, and we share this life as I said.
"It makes it possible to do 250 races, because you enjoy the environment, and you enjoy the says that you are working.
"I have huge respect for the best drivers in the world, the best technical people in the world, the best engineers, the best cars and truly great people. That's the most important thing in this 250."
He added: "Also thanks to Ron, who is not here, it's good that he's not here because we can enjoy it a lot more! But we need him more than ever to improve the situation quickly, so thanks to him as well."