Get alerts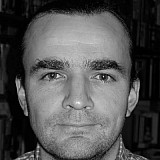 F1 engine suppliers have vehemently denied Bernie Ecclestone's recent suggestion that they are acting like a cartel.
Ecclestone has long made clear his frustration about the power of the manufacturers, and in particular Ferrari and Mercedes, not least because he has found himself unable to influence their choice of customers.
He told the Daily Mail: "This sort of thing is what is commonly known as a cartel. And cartels are illegal. We are running something that is illegal. On top of all that it is anti-competitive."
Ferrari and Mercedes did not take kindly to the accusation, given that the word "cartel" has obvious associations with illegal behaviour.
"I think this talk of a cartel is simply ridiculous," said Ferrari team principal Maurizio Arrivabene.
"Simply ridiculous. Everybody, they are doing their job, they try to do their best.
"We are talking here about brands who have a long story. They are not going to throw out of the window their story, their reputation for this comment that they don't deserve even one word.
"I have to say, it's strange because in this world you have to be careful sometimes because, if you are talking a bit more with somebody, if I'm going to go to the dinner with Toto [Wolff] or Cyril [Abiteboul], I do a cartel? It's simply a dinner!
"We have to learn something from rugby, that when you are in the field, you play very hard, you punch, whatever you have to do. And then afterwards, they go to the dinner and no one is talking about having a cartel or creating some mismatch during the match. It's simply ridiculous."
Mercedes boss Toto Wolff, in turn, concurred: "I don't think there is any cartel around here, nor is the sport run as a cartel.
"Bernie is always good for controversy and throwing one in. If that were to run like a cartel, we wouldn't be sitting here. Some of us are part of multi-national global companies and we're taking compliance very seriously. So it just causes headlines, but nothing else."
Although Renault was not the target of Ecclestone's anger, its boss Cyril Abiteboul agreed with his colleagues.
"I would not agree with that definition of cartel for the simply reason that we are all in a competitive environment," he said.
"So at the end of the day Ferrari wants to win against Mercedes and hopefully one day Renault will want to win, I don't know, against Ferrari.
"So, for that simple reason, any sort of unity will not last. So I will not agree with you. I will not concur with that.
"Plus, you have to accept that only a limited number of manufacturers have the financial capacity to subsidise the cost of the technology in accordance with the current regulation that we have all accepted. So no, I would not concur with that view."
Horner defends Ecclestone frustration
Meanwhile, Christian Horner, whose struggle to find a 2016 engine was in large part a catalyst for Ecclestone's frustration, defended the F1 boss.
"I think you can understand that Bernie's frustrated and his comments are borne out of frustration of being unable to influence change," said Horner.
"You've got a dynamic in Formula 1 at the moment where the manufacturers collectively have a lot of strength. That primarily is through the technical regulations and the current situation regarding the power unit.
"I think Bernie's frustration as a promoter is that he can't influence that at this point in time. His comments obviously I think have come off the back of that.
"Our situation is different to that of a manufacturer team. As an independent team we rely on the manufacturers for the supply of an engine and, of course, there's been great debate as to what price that engine should be, what format it should be and, of course, you have a divergence of performance as well.
"So, there's some key issues that do need to be addressed. Hopefully consensus and agreement can be found on that in the near future."