Get alerts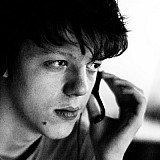 Grand prix winner Robert Kubica says he can now drive a Formula 1 car "without any limitations" following his test with Renault.
Kubica, who had raced in F1 between 2006 and 2010 but was forced to leave the championship after sustaining severe injuries to his right hand and arm in a rally accident, recently returned to the cockpit of an F1 car in a private test with the Renault outfit.
In a one-day test at Valencia's Ricardo Tormo circuit, the Polish driver completed 115 laps with the 2012-spec Lotus E20 and, according to Renault's Alan Permane, showed strong enough pace for an F1 comeback to be viable.
Speaking to Poland's Eleven Sports after the test, the 32-year-old racer insisted he is now even fitter than he had been prior to the injury that had interrupted his F1 career.
"I had been working a lot on my physical condition," Kubica said. "I have never been so fit, even in my 'golden years' when I was still competing in F1. For example, for the first time in my life my body weight is lower than in 2008.
"It turned out that [driving an F1 car] is not as scary and remote as it seemed to be. I can even admit that an F1 car was one of the easiest machines to drive with my limitations after my accident.
"Now I can sleep better because I know that I can drive a Formula 1 car without any limitations, I can drive quickly and consistently."
Kubica says he was in "shock" after the very first laps of his return test because of how comfortable he was driving an F1 car again.
"One of the best moments was returning to the pits after my first run when I realised that everything was under control and nothing had changed.
"After the first three laps it seemed that the break had not lasted more than a month. It was a shock as I had a lot of question marks after so many years [out of action].
"I felt very confident in the cockpit. I felt at home."
No use getting overexcited
Having stated after the test that he was now targeting a "proper comeback" to F1, Kubica has stressed it was important not to get carried away.
"I know that the imaginations and expectations of fans and motorsport people were boosted after this test but there is no point in getting overexcited," he said.
"Time will tell. A lot has happened in my life over the past six years, a lot has changed in me.
"I will work to achieve the goal I set for myself and to achieve what I think is within my reach. It is too early to say what it is and whether it will happen. I will prepare myself for the highest goals."
He added: "I think that two years ago people gave me quite slim chances to return to driving a Formula 1 car but I came back and did it, I think, in style."
Kubica, who had signed on to contest the World Endurance Championship with LMP1 privateer ByKolles this year before backing out late on, said he had no regrets at how his 2017 schedule has panned out so far.
"It was almost certain that I would be a part of different racing programmes [this year] but unfortunately it didn't happen. Honestly, now I don't regret it at all.
"One day in the Formula 1 car and a chance to feel what I loved, what I still love and what is my passion, gave me a lot more and I would never exchange it for anything."