Subscribe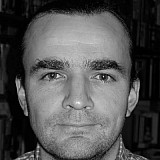 Felipe Massa believes that Formula 1 is a much safer sport than it was a year ago, when Jules Bianchi crashed at Suzuka that ultimately led to his death.
Massa was close to Bianchi because the Frenchman shared his management team, and Jules also was a Ferrari protege when Felipe was still at Maranello. 
"First of all it's impossible to be here not thinking about what happened one year ago with Jules," said Massa. "Apart from being a great driver he was a very nice guy, and I will be thinking about him definitely, I will try to do the best I can to do a good race for him. 
"And I would say yes, now it's safe. Especially for what happened at that moment. That type of accident I believe it would be more difficult to see again, because now have this Virtual Safety Car.
"Also I believe we will never see a tractor on the track in that type of conditions in the normal racing, especially when you are just with the yellow flag or something like that.
"I think the situation already is much different than how it was with Jules. Unfortunately it's too late. Well I hope it's early for other accidents, but it's too late for what happened to him definitely.
"But it is much better than how it was."