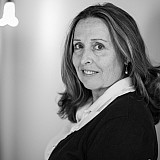 Ford boss says the U.S. manufacturer is not considering jumping back into the F1 pool
CONCORD, N.C. – Despite recent buzz that Ford Racing may be making a return to Formula One, the Blue Oval's racing boss Jamie Allison says absolutely not.
"It's not even on the radar," said Allison, director, Ford Racing. "It's not on the table and not even on the radar.
"I can tell you that Formula One is not on our scope, period."
Ford had a prolific history in F1 from 1967 to 2004. During that period, Ford engines (Cosworth from 1998 to 2004) won 176 races. Under the Jaguar Racing banner, the manufacturer became involved as a F1 constructor from 2000 until 2004 when the team was sold and evolved into Red Bull Racing.
Although the manufacturer is currently putting the finishing touches on the Ford Racing Technical Support Center in Concord, N.C., which will include "advance simulation and measurement tools", the release acknowledged, "the location was selected because of its proximity to the NASCAR research and development center and a majority of race car team headquarters".