Get alerts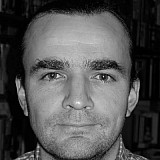 Mercedes boss Toto Wolff has reiterated that F1 insiders should not be talking the sport down, while admitting that domination by one team might not be healthy.
Amid talk of a sport in crisis, Wolff reckons F1 chiefs would do well to focus more on the positives.
"It is a good sales campaign!," said Wolff. "But then F1 is also about controversy, on track and off track. And if I take my Mercedes hat off, and I look at what the spectacle has to offer, I think it is a good spectacle.
"Is it good that one team wins pretty regularly, or predictably? Maybe not. But we have seen that in the past as well.
"I think we have a duty to F1 to not talk it down. We are, and all of you [the media] are, F1's ambassadors, and by constantly picking the negatives we got ourselves into a spiral of negative controversy. And I don't think this is what is good for F1.
"We should have the duty of talking it up, and not talking it down. I have read a couple of articles in the last couple of days which are really rubbish, comparisons with Formula E and stuff.
"I don't want to even go there. But I think we have a duty for F1. That's just my personal opinion."
Cars fast enough
Wolff countered suggestions that current cars are too slow, despite some drivers claiming they should be more challenging.
"There is so much talking about laptimes in general, so much talking about the cars are not quick enough," he said.
"If you consider that those cars with the standard tyres are at the beginning of their evolution - we are in year number two, so very early stages of these new regulations - and you compare them to the very end of the V10 and eight-cylinder engines, we are almost on the lap records of these old V10 and V8 era.
"We are sometimes a second off, sometimes five tenths, sometimes two seconds. But all that, with a car which is 100kg heavier and carrying 50 or 60kg less fuel. So I think that's pretty impressive."
Wolff said tyre supplier Pirelli was doing a good job, and that it was not to blame for anything.
"It's a standard tyre, and Pirelli is given a task of making it between one and two pitstops, and they are doing a pretty solid job. I don't know actually how much the tyres changed from last year to this year.
"They have tweaked the compounds in various ways, and of course this is the most important factor between the car and the road, so why the laptimes are not as expected, I don't know."