Subscribe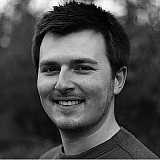 The Grand Prix Drivers Association has released a statement vowing to "never relent" when it comes to improving Formula 1 safety in honour of Jules Bianchi.
The statement follows a flood of tributes from throughout the motorsport world to the Frenchman, who finally succumbed to injuries sustained in a collision with a safety vehicle in last year's Japanese Grand Prix nine months ago.
The GPDA said the tragedy is a stark reminder of the dangers that are still present in racing despite major advances in safety made in recent times – and that the quest to improve safety must never cease.
"Formula 1 has lost a great talent, a great man and a great friend today," read the statement.
"Twenty-one years after the deaths of Ayrton Senna and Roland Ratzenberger, we have now lost Jules, who has died as a direct consequence of an on track accident.
"It is at times like this that we are brutally reminded of how dangerous racing still remains.
"Despite considerable improvements, we, the Grand Prix drivers, owe it to the racing community, to the lost ones and to Jules, his family and friends, to never relent in improving safety."
Ecclestone: We must not let this happen again
F1 supremo Bernie Ecclestone echoed the sentiment of the GPDA, saying that the sport must act to ensure a similar tragedy cannot be allowed to reoccur.
"It was so sad to hear the news about Jules," said the 84-year-old. "We are now going to miss a very talented driver and a really nice person.
"We must not let this ever happen again."