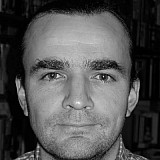 Formula 1 insiders are anticipating a heated debate in today's Technical Regulations meeting, where the FIA and the 11 team technical representatives will attempt to hammer out a definitive set of aero regulations for 2017.
The new rules are intended to meet the mandate handed out last year by the F1 Strategy Group, which was to make cars more difficult to drive and look more spectacular.
And although the changes appear to have been agreed by the end of last season, at a meeting in December it was decided to cut back on the previously discussed major hike in downforce.
That was mainly because Pirelli demonstrated that higher loadings would require higher tyre pressures, which in turn would translate into lower grip.
There was also a discussion of how higher downforce levels would make it harder for cars to follow each other.
Lack of consensus
Three teams, notably Red Bull, were opposed to that process of watering down the 2017 gains.
Inevitably, there was a feeling that certain teams had an agenda, either because they wanted to maintain the status quo by minimising change, or because they hoped that major change would disrupt the current pacesetters.
It is that divided approach which will make it hard for consensus to be reached.
Radical concepts
Although there has been no formal team meeting since December, the teams have continued to come up with ideas.
It is understood that McLaren favours a move towards getting more downforce from under the car, while there is also a suggestion that wheel deflectors could be used to allow drivers to follow each other more closely.
A return to active suspension has even been suggested.
Time running out
The problem is that the clock is ticking, and there is only one more scheduled Technical Regulations meeting in February before the March 1 deadline for a definitive rules package.
After that any changes that are to come for 2017 have to be agreed unanimously, something that is highly unlikely to happen.
Williams chief technical officer Pat Symonds even suggested recently that the whole process of change should be postponed from 2017 to 2018.
"I think we've still got work to do on it," said Symonds. "I do feel a little bit rushed, a little bit pressured.
"I think that personally we're trying to move a little bit too quickly without establishing the basic principles to work from.
"I'd be much happier if things moved on to 2018 rather than '17 for new rules, and we spent a year really researching what's needed. But that's probably a cry in the wilderness."
Sprint races
The meeting will not just revolve around the 2017 aero rules, for there will also be discussion about the closed cockpit idea that the FIA favours.
Talks have also been scheduled to discuss the race weekend format, with the idea of tweaks to qualifying and sprint events set for debate. Refuelling will also likely get mentioned too.
Meanwhile, another key item on Friday's agenda is weight saving. The minimum weight has crept up over the years, an adjustment was made to account for the new power units.
Now, wider wheels and tyres planned for 2017 will add an estimated 10-11kgs. The FIA feels that it is time to bring the minimum weight down again, but inevitably the teams claim that there are cost implications.
The meeting will also address 2017 tyre testing and some of the issues that emerged from the recent Strategy Group and F1 Commission discussions, such as three gearboxes per driver, and the proposals from the engine manufacturers.