Subscribe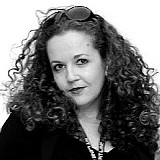 Formula One insider Kate Walker gives insight into the financial stability of the current F1 teams.
The time has come for the FIA to take a leaf out of its competitors' books and start breaking its own rules. Or, at the very least, testing the "spirit of the regulations" with a view to saving Formula One, the jewel in the Federation's sporting crown.
Rules are made to be broken
From the point of view of the teams, the FIA's Sporting and Technical Regulations have always been more of a starting point than actual rules. Teams design their cars to push the envelope, to test the limits of the grey area between what's kosher and what's cause for disqualification. And when the FIA questions the legality of x nose cone, or y double diffuser, out come the lawyers to argue interpretation.
For as long as there have been rules, teams have sought to bend them.
The recent loss of two teams in less than two weeks - for that is effectively what has happened, administration or no - means that Formula One is undeniably in a moment of crisis. To lose one team is careless, but two? Two smacks of a very serious problem.
Completely secure teams
Where Caterham and Marussia led, others are likely to follow. Ferrari, Mercedes, and Red Bull are safe as houses, and Toro Rosso has a secure future for as long as it suits Red Bull's interests to keep the team going as an RBR creche. But of the five remaining teams, none are truly safe.
Williams continues to make it work
Williams are in a strong position at present, but have also posted significant losses this year. At the moment there is nothing that would suggest the Grove racers are likely to fold, but as true independents the team's income is reliant on continuing to lead the field when it comes to negotiating new and varied sponsorship deals.
Sauber and Lotus struggling to survive
Both Sauber and Lotus are struggling to make ends meet on a daily basis, and while both teams are positive about their prospects for survival it is no secret that both Hinwil and Enstone would benefit from outside investment and a host of new stickers on the car. Lotus have been left hanging more than once when promised deals have failed to materialise, while Sauber's much-heralded Russian investment is currently on hold thanks to wider sanctions against Russia as a whole. Which leaves Force India and McLaren.
Force India is a solid team, but remains an unprofitable venture
While Vijay Mallya has thus far done a very good job protecting the F1 team from the financial and legal troubles affecting his other business interests, Force India remains a mid-field team punching above its weight with a budget significantly lower than the teams it has been fighting in the championship. In Austin on Thursday there were rumours doing the rounds that the Silverstone-based racers came within a hair's breadth of being the third team unable to make the COTA grid.
If true, it is a dire indictment of the true state of Formula One at present. The loss of Marussia and Caterham has been dismissed by many as being of little importance given how little either team achieved in five years in the sport. But Force India is a team that has collected 24 points finishes thus far this season - including a podium for Sergio Perez in Bahrain. They are competitive, but remain unprofitable.
McLaren rejects offer from Stroll, despite the loss of major backers
As for McLaren, while the Woking team have not been on their strongest form over the past two years, they are a long-established team with a proud record of wins and championships, and their brand has been further boosted by the success of McLaren Automotive. But the team has been bereft of sponsors this season, and are one of the long list of F1 outfits to have been approached by Lawrence Stroll about possible investment.
Whatever Stroll was offering is said to have been rejected by the team, but the fact that racers with the heritage and financial might of McLaren were seen as a likely target by a man previously linked with Sauber and Marussia is worrying news indeed.