Subscribe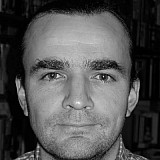 The former F1 driver made some bold comments towards the President of the FIA.
The FIA has announced that its president Jean Todt and medical commission boss Gerard Saillant are to take legal action for defamation against former F1 driver Philippe Streiff.
Streiff had made some comments in the media about the report of the FIA Accident Panel which investigated the Jules Bianchi crash at Suzuka, and the circumstances leading up to it.
Streiff's Formula One background
Streiff drove in 52 Grands Prix between 1984 and 1988 for Renault, Ligier, Tyrrell and AGS, finishing as high as third in Australia in 1985. He was seriously injured in an F1 testing accident in Rio in 1989, and has been in a wheelchair ever since.
FIA Statement
"These remarks having been published by certain media, the FIA, Jean Todt and Gérard Saillant categorically state that Philippe Streiff's insulting and defamatory comments are utterly unfounded and demonstrate malicious intent.
"In view of the seriousness of this deliberate attack on their reputations, they have had to ask their lawyers to lodge a complaint for public defamation and insult so that the circulation of Philippe Streiff's statements is stopped immediately and sanctioned in an appropriate manner.
"They find it regrettable that this incident only serves to add to the suffering of Jules Bianchi's family, for whom they would like to reiterate their support."