Get alerts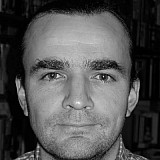 Marcus Ericsson says his drive to eighth place in the Australian Grand Prix shows what he is capable of after struggling with Caterham last year.
The Swede made his debut with the now defunct team last year, but struggled at the back of the field and was often outqualified by his teammates.
But Ericsson feels he has been vindicated by his performance in Melbourne.
"That's the problem when you drive for a team like Caterham last year, where we were too far behind," said Ericsson, now driving for the Sauber team.
"You have a very difficult time to show what you can do.
"I think it was great fun for me to drive, and to show my skills a bit wheel-to-wheel. A great result, and also great for the team, with P5 as well. A really good start for us."
Ericsson added that Sauber's double points finish was the ideal start to the season after the team's troubled week off track.
Ericsson finished three places behind teammate Felipe Nasr, putting Sauber third in the championship.
"To get this result is fantastic," said the Swede. "When I got back to the mechanics you could see in everyone's eyes there was a smile, it was really what we needed.
"To kick-start our season with this result was perfect, so we're really happy."