Get alerts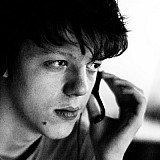 Sauber driver Marcus Ericsson says his team deserves to end its pointless 2016 run "sooner or later" in light of its recent performance gains.
Ericsson, who finished 11th in Mexico, says Sauber is finding more and more pace with each weekend since it got on top of its new aerodynamic package in Singapore.
"We're getting closer, that's the thing," Ericsson said in Mexico.
"Every race from Singapore, I would say, when we really started to get this new aero package to start working, from then, every weekend, we're taking steps - bam, bam, bam!
"Austin was really a good weekend, and now it was even better here. We're moving in the right direction, we need to keep doing that, keep pushing and not give up, because it's still two weekends to go.
"And if we keep doing like we did this weekend, we got to deserve a point, sooner or later, we need to get a point."
Sauber, for which Ericsson's 11th place was a season-best result, still has Brazil's Interlagos and UAE's Yas Marina as opportunities to finally claim points in 2016 - and will likely overhaul Manor in the fight for 10th in the constructors' if it does manage to score.
Asked if either Brazil or Abu Dhabi suited the Sauber car better, Ericsson reckoned: "No, I wouldn't say. But Brazil is usually a surprise race, with a lot of things happening - so bring that on, please."
"My best race in F1 so far"
Ericsson's Mexican Grand Prix looked undone when the Swede was caught up in the fallout of the Pascal Wehrlein - Esteban Gutierrez opening-lap crash, but a resulting safety car allowed the Sauber driver to pit onto the mediums and run the 70 laps until the end without stopping again.
"It's very frustrating to be 11th, because we're here for the points and we've been hunting the points for so long now - and this was such a good chance," Ericsson said.
"But anyway we need to also look at our performance, and that's been really really good all weekend. Already in qualifying we had a really strong showing there, and then we were a bit worried that the race pace was going to be not as strong, because that's where we've been struggling a little bit in the last couple of races.
"But to be honest, the pace in the race was been really really good, surprisingly good.
"I'm really, really happy, it was a great race, probably my best in F1 so far."
The Swede went on to suggest that Sauber had made a big step during the Mexican Grand Prix weekend, as the car hadn't looked capable on Friday of the pace it wound up showing on Sunday.
"Even when other people behind boxed and had fresh mediums on, you know, the pace was similar to, like, the McLarens and the Toro Rossos... and that was not the case in Austin, and on Friday we were far off these guys in race pace.
"We need to analyse and see why we managed to unlock that so good today. I think we did some good changes [on Saturday] to get a stronger rear end - and that helped me in qualifying, but also in the race I think that's made a big difference."
Additional reporting by Jonathan Noble