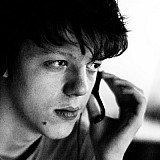 Sauber's Marcus Ericsson says he is "most likely" to remain with the Swiss team for the 2017 Formula 1 season.
Ericsson, 26, is contesting his second season with the Hinwil-based outfit, having joined Sauber in 2015 following a debut F1 season with the now-defunct Caterham squad.
The Swede is yet to formally announce which team he will be racing for in 2017, having been previously named among the list of potential candidates for Renault-bound Nico Hulkenberg's Force India seat.
However, while Ericsson insists he is still exploring options in Formula 1 for next year, the Swede confirms remaining with Sauber is currently looking as the likeliest outcome.
"I think it's most likely I would stay," Ericsson said.
"But still I don't want to rule out the other seats that are open, because, as I said for a while, I feel that I really developed as a driver, became a much better driver over the last year and a half. I want to show that, I want to be in a car where I can show that.
"Maybe that can be Sauber next year, but also there are some seats there, if there's opportunity, we need to be there and see what options there are."
Asked whether he plans to have his future sorted before the final grand prix of the season in Abu Dhabi, Ericsson said: "You always want it done as soon as possible as a driver, but still there's no rush in the same way.
"Hopefully, before Abu Dhabi, it would be nice to know - to go into the winter knowing what you have to do for next year."
A much more attractive option
In the most recent race of the calendar at Mexico's Autodromo Hermanos Rodriguez, Ericsson posted the Sauber team's best finish of the season so far in 11th.
The Swiss team continues to remain the only outfit on the grid without any points to its name from 2016, but has been going through an upswing in form recently, making use of updates that have been made possible thanks to the funding coming from July's Longbow Finance takeover.
Asked by Motorsport.com whether Sauber was now a more attractive option in 2017 in light of its recent performance gains, Ericsson said: "For sure, I think so. I think the team is making big progress.
"They're showing what they can do, they have some resources to develop the car and it's what they needed as a team.
"I think the last couple of years they've been a bit in surviving mode, and now suddenly it's 'looking for performance' mode. And that changes things a lot, and obviously the atmosphere in the team has completely changed.
"For sure, it's a lot more attractive now than, say, five months ago or whatever."
Ericsson himself has likewise been on a strong run of form, outqualifying and outracing teammate Felipe Nasr in each of the past four grands prix.
"I feel that my performance since the European season has been extremely strong and it's a good time of the year to be in good form. It's definitely made my position in the team stronger."
Additional reporting by Jonathan Noble