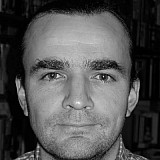 Marcus Ericsson and Felipe Nasr are set to stay at Sauber next year, with both men indicating that they view the Swiss team as an "attractive" option.
The two drivers had been on the list of possibles for the likes of Force India and Renault, whose line-ups are now complete.
They are now both confident that Sauber's recruitment drive indicates that the team will make good progress next year.
"There are not many options out there now, so it's more likely now for sure," said Ericsson. "Nothing is done yet, before anything is done, I cannot say anything.
"But for sure there are not many other options, and like I said before as well Sauber is moving in the right direction and has a lot of good signings, not only for this year, but also for next year.
"So it's definitely an attractive option for me. I don't know what the situation is yet, but hopefully soon I will know. Before it's done, you can never be sure."
Nasr added: "I always said that Sauber was always an option. It's still an attractive place to be, and I think that the team has been getting a lot of new people on board, has been restructured, and it's on the way up.
"I only see things changing for good. A lot of the focus is already on 2017, I know there are a lot of inputs coming in, and it will be a lot different from this year."
Asked if he had a deal ready to sign, Nasr said: "There are people taking care of this, I'm not fully aware of that, but as I said it's still a place that I never discarded this place."
Ericsson insisted that moving to another team was a serious possibility, despite his sponsors also being the new owners of Sauber.
"I think that the project around me is for me to be as successful as possible as a driver, and be in as good machinery as possible. The connections to me or not, it's other things.
"The project around me started when I was 15 years old and it was for me to be as successful as possible as a racing driver, that's why it's always important for me and my management to always look for the best possible drive for me as a driver."