Subscribe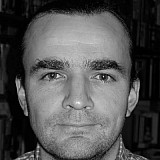 Bernie Ecclestone says Formula 1 should go ahead and bring back V8 engines next year, even without the consent from the teams.
As reported by Motorsport.com last week, Ecclestone has been looking for a way to find an independent supplier to help ensure that the sport is not totally reliant on Mercedes and Ferrari.
That comes as Red Bull and Toro Rosso continue without an engine for next year and F1 faces having a reduced field.
In addition to a return to V8s – either from Cosworth or Renault - Ecclestone potentially has access to a low-budget twin-turbo V6, which would use a basic KERS system.
A change for next year would require unanimous agreement of the teams, but a bullish Ecclestone insists that he could force his plan through.
"I don't think we should get consent from the teams," he told The Independent.
"I think we should just do it and say to them, 'If you don't like it you can go to arbitration'. We could get the V8s back next year. People can build them in no time so we ought to do it.
"If Ferrari only agreed to supply one customer engine, Mercedes only agreed to supply one, nobody would have any engines. That's exactly what the situation is.
"We need an independent engine supplier. I've been on about this now for a year and a half."