Get alerts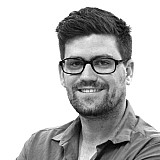 Bernie Ecclestone says the future of the Indian Grand Prix is in the promoter's hands, and that he is waiting on the Jaypee Group to "come back to me".
The race has been absent from the Formula 1 calendar since 2013, the contract between promoters the Jaypee Group and Ecclestone having been frozen three races into a five-race deal.
Ecclestone, however, claims that he is happy to add India back to the calendar for 2016, and that he is just waiting on the okay from the Jaypee Group.
"I hope we have a race in India next year. I am waiting for the promoters to come back to me," he told the Press Trust of India.
"We will do whatever is needed to make sure India is back. There are no added challenges to the event.
"We just need the Jaypee Group to say that 'we are happy to carry on' and we can revive the existing contract."
Ecclestone also stressed that the organisers had to make their minds up fast should they want to have a race on what is an already bulging draft schedule for 2016.
"They need to be in a hurry. Within the next two months, we need to know," Ecclestone added.