Get alerts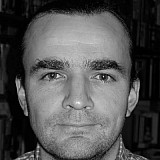 Formula 1 supremo Bernie Ecclestone fears that very little will get agreed in Thursday's much anticipated Strategy Group meeting.
A number of rule changes for both the short term and 2017 and beyond, including new engine rules, car redesign, wind tunnel bans, tyre rules and cost-cutting measures, are tabled for discussion.
But despite growing calls for F1 to implement change, Ecclestone is not expecting anything concrete to come out of the meeting.
"I think we will spend probably four or five hours in that meeting," Ecclestone told Motorsport.com. "In the end we'll probably decide the date of the next meeting. The problem with us at the moment is we're a democracy. It's no good.
"You know I don't like democracies, because you're never going to get a bunch of competitive people to agree. The ones that are winning at the moment don't want to change, and if they start becoming losers, they want to change.
"That's how it is. So we've got to get in a position where we can make a decision and say, 'This is how it's going to be...'"
The Strategy Group is made up of 18 votes – with six controlled by Ecclestone, six by the FIA and six by teams. Any motion that gains majority support is passed on to the F1 Commission for the next stage of the approval process.
Cheap engine a priority
Ecclestone is still keen to see the introduction of a much cheaper specification engine for budget conscious teams.
A V8/KERS package is one option, and a twin-turbo V6/KERS another. The latter would use the same 100kgs of fuel per race rules as the current hybrids, which the bigger teams would continue to run.
"Let's see what we can do," he said. "Constructors are here for whatever the reason they think they should be here for, and I think they should continue doing that.
"I think then we can possibly have the other teams running maybe with a different type of engine that will be the same performance, but a lot less money. I'm saying we'll leave everything as it is for the constructors. Don't touch it."
The complication is that the works teams will be loathe accept a 'low budget' engine of equal competitiveness to their own expensively developed power units.
One obvious conclusion is that the threat of a cheap engine which has parity with the current hybrids is being used to force manufacturers to cut the prices they charge customer teams.
A budget engine which does not have parity would in effect create a Class B, and would not be attractive to the teams that might use it.
However, Ecclestone says that it won't make any difference if the cheaper engine did have less performance.
"The people that are running eighth today will be eighth. It's not nice what I'm going to say, but it's probably true. If you give some of those teams the current Mercedes car and engine they will still be in that position – or probably just a little bit better off."
Fifth engine unlikely 
Meanwhile Ecclestone does not sound hopeful about the chances of the fifth engine idea being passed for this season.
"We agreed, or all the teams agreed, to have five engines during the year," he explained.
"We've got four in the regulations, and now people are saying maybe it should stay four. People who supply the engines don't want to supply more unless they get more money, the teams can't afford it."