Get alerts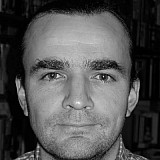 The FIA is planning to reduce the time that Formula 1 drivers can use for their reconnaissance laps to the grid next season, at the behest of Bernie Ecclestone.
Traditionally the pitlane has been open for 15 minutes – from 13:30 to 13:45 at a typical race – during which time drivers are free to pass through the pitlane and run as many laps as they want.
The plan is to reduce that to just eight minutes next season, with the pitlane thus closing at 13:38.
The problem with the current schedule is that the introduction of the national anthem ceremony has made life more complicated for the drivers, who also have to fit in a "comfort break" between arriving at the grid and getting back in the cars for the start.
Matters came to a head in Brazil, where several drivers were either missing or arrived at the ceremony at the very last second, the latter group including Sebastian Vettel, Jenson Button and Valtteri Bottas.
It is understood that Ecclestone's office subsequently contacted the teams and drivers concerned, using photographic evidence showing who was and wasn't there.
Brazil was complicated by the fact that the wet track meant that drivers ran more laps, and went to the grid later, than they might usually do.
The idea is that the shorter period of track running will force the drivers to be at the grid earlier and create a bigger window for them to attend the national anthem ceremony.
In addition, broadcasters have complained that, since the ceremony came in, they have had less access to drivers on the grid.
The idea has been discussed by Charlie Whiting and the team managers in Abu Dhabi, and is now set to proceed to the F1 Commission and World Motor Sport Council for final approval.