Get alerts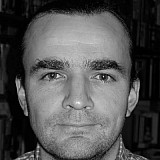 Bernie Ecclestone has held fresh talks about resurrecting the New Jersey Formula 1 race, Motorsport.com can reveal, despite the event appearing to be dead in the water.
Billed as the Grand Prix of America, the street race at Port Imperial appeared on the provisional calendar in 2013 and 2014, only to be dropped on both occasions.
The main problem was that promoter Leo Hindery Jr could not find the outside investment he had been seeking.
At one stage Ecclestone organised a loan that provided some funding to get the project moving – a clear indication of just how keen he was to make the race happen.
However, that still wasn't enough to save the event, and given its absence from the 2015 schedule it was widely assumed that the plans had been abandoned.
However cable TV mogul Hindery met with Ecclestone over the Canadian Grand Prix weekend to discuss a possible way forward.
And, although a return for next year would be highly unlikely due to the time constraints, Ecclestone has suggested there could be a slot for it in the longer term future.
Ecclestone told Motorsport.com: "He'd like to see that race happen. We'll have a look and see what we can do for him."
Asked about the past financial arrangements with Hindery, Bernie added: "He doesn't owe us anything."