Get alerts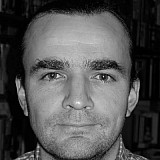 Formula 1 supremo Bernie Ecclestone has acknowledged that a joint venture involving Qatar and US firm RSE Ventures is among potential buyers of CVC's share of the F1 business.
But the Briton also hinted that he might be part of a consortium that could take over CVC's 35 per cent shareholding.
Ecclestone indicated that CVC has faced a deadline to sell the F1 business, and has extended it twice.
"It's like all hedge funds," Ecclestone told Motorsport.com. "They invest people's money for a certain period.
"It doesn't matter how good they do, they have to give it back. Maybe they re-invest again, maybe they don't, I don't know.
"They're past their sell-off date. They have extended it a couple of times."
He suggested that even if CVC left, its chairman Donald Mackenzie could remain an investor in a personal capacity, in conjunction with Ecclestone himself and other investors, in what could be termed a management buyout.
"Donald Mackenzie doesn't want to sell, as simple as that. He loves F1, he loves the business, he doesn't want to sell. He may have to sell his shares. Whether he'll invest himself, maybe with me, separately, we'll have to wait and see," Ecclestone added.
Asked if he was interested in buying F1 back, Ecclestone said: "We're talking."
CVC doesn't want to sell
Mackenzie himself said that there was no deadline for CVC as the original investment had been repaid, and thus "the pressure is off."
He added: "We don't want to sell."
Meanwhile, Ecclestone made it clear that he considers RSE's billionaire boss Stephen Ross as a serious player.
"Lots of people have made approaches. He's a proper guy, he's a sporting guy, from a business point of view."
Intriguingly the head of the Qatari motorsport federation said this week that he was close to finalising a deal to have a grand prix, despite Bahrain and Abu Dhabi having an agreement with Ecclestone that would prevent a third race being launched in the Middle East.
Ecclestone acknowledged that the situation could change if Qatar invested in F1.
"I think if they own the company there's a very good chance of that happening.
"Or get the people from Bahrain and Abu Dhabi to agree. Then they wouldn't have to buy the company."
Dieter Hahn of German sports marketing media group Constantin Medien, who was involved in an expensive legal fight with Ecclestone, has also been connected to the RSE/Qatar bid.
Ecclestone does not see their history as an issue.
"I can work with anybody. It doesn't make any difference to me. He lost the case, so why should I be upset with him? If he was here now, we'd probably have dinner tonight."