Subscribe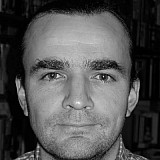 F1 chief Bernie Ecclestone has downplayed the controversy over the lack of coverage of Mercedes in the TV world feed of the Japanese Grand Prix.
After the race, senior Mercedes figures, including Niki Lauda, expressed their frustration that Lewis Hamilton and Nico Rosberg were hardly featured.
Inevitably some observers suggested that it was a 'punishment' from Ecclestone, either because the Stuttgart manufacturer has refused to supply engines to Red Bull, or for other reasons.
"People say there is no overtaking so what we showed is a helluva lot of overtaking," Ecclestone said in Sochi today.
"Actually if you look at the figures I think nearly all the teams got more or less the same amount of coverage.
"It's no good just showing... We had the same with Michael [Schumacher]. People don't want to see one car alone on the track. If there's some racing going on at the front, it's good."
Ecclestone denied that Lauda had raised the issue with him.
"What's it got to do with Niki Lauda? Lots of people were unhappy about things. He came and talked to me about something else."