Get alerts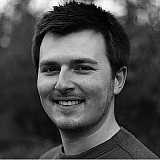 Bernie Ecclestone says he could establish a GP2 team with the objective of giving talented drivers who lack funding a better shot at progressing into Formula 1.
Ever-rising budgets in F1's traditional feeder categories have become an increasing issue for the sport in recent years, with numerous talents having been forced to abandon their Grand Prix ambitions and turn to alternatives such as endurance racing.
A failure to address increasing costs at the highest level has also resulted in many of F1's smaller teams having to prioritise signing drivers with healthy budgets over those with raw talent, an issue of which Ecclestone is very much aware.
We can run a GP2 team, and if we can see people who can move on into F1, then we will put them in the car.

Bernie Ecclestone
"I am sure that there are lots of good drivers out there that will never get the opportunity [to race in F1]," Ecclestone told Motorsport.com.
"They will never get the opportunity to be in a competitive F1 car because people won't take a risk.
"If they are looking for somebody and they have a seat vacant they look at somebody who has a chunk of money."
Asked what could be done about the situation, the 84-year-old replied: "I am thinking we can maybe do something in GP2.
"We can run a team and if we can see people who can move on [into F1], then we will put them in the car."
Third cars still on the radar
Although the idea of the largest teams running three cars has previously met with opposition in the F1 paddock, Ecclestone also mentioned third cars for unproven drivers as another potential solution.
"We have tried to get this idea of maybe some of the bigger teams running a third car," he added.
"The idea then is that the third car could have a driver change four or five times a year, and then [the teams] can look for someone they think is talented who has been in lesser formulae."